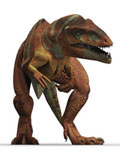 Dinosaur Word Search

Put your dinosaur knowledge and word finding skills to the test with our dinosaur word search for kids. See how many dinosaur related words you can find.
Look hard and find words related to dinosaur research, the names of popular dinosaurs and even a fewer lesser known ones to keep you on your toes. Enjoy this free puzzle game that kids will enjoy.