Psychology involves the study of the mind.

Experts who specialize in various forms of psychology are known as psychologists.

Important subjects related to psychology include English, chemistry, biology, mathematics and statistics.

Psychologists usually have patience, compassion, a good understanding of people and excellent communication skills.

Most roles as a psychologist require a masters or doctoral degree.

Clinical and counseling psychologists often come to mind when thinking about psychologists but there are many other areas psychologists can work in.

Psychologists can specialize in a number of different fields, resulting in possible careers as a medical psychologist, behavioral psychologist, educational psychologist, health psychologist, forensic psychologist, social psychologist and more.

A job as a psychologist may involve observing patients, developing treatments, counseling groups and individuals, administering psychological tests, planning educational programs, writing reports and conducting research.

Psychologists and psychiatrists have similar sounding names and both work to relieve depression and mental stress but there are important differences. Psychiatrists are medical doctors and can prescribe medication as part of their treatments while psychologists primarily use counseling to aid their patients. They also have different training and educational backgrounds.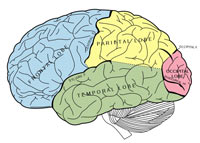 Science Careers
Psychologist