Learn about a wide range of interesting engineering jobs. Find out what they involve and what makes them different from each other.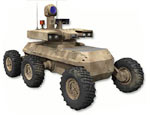 Military Engineering

Military engineering incorporates the design and construction of various military structures and devices. Military engineers are involved in activities such as weapons design, minefield clearing and bridge construction.