Check out a range of cool dinosaur videos. Learn about all kinds of different types of dinosaurs, how they might have lived, their behavior, appearance and more with these awesome video clips.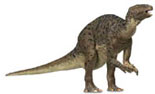 The Age of Dinosaurs Begins

Check out this video and watch as the age of dinosaurs begins. Watch in wonder as dinosaurs begin to make their mark on the world. Enjoy spectacular scenes involving a range of amazing CGI dinosaurs.