Check out our amazing engineering videos. Learn about different types of engineering while enjoying a range of awesome video clips.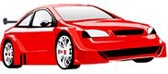 How a Car Engine Works

Learn how a car engine works with this educational video.
View a four-stroke internal combustion engine and see how its different parts such as pistons, valves and spark plugs work together to help get cars moving.